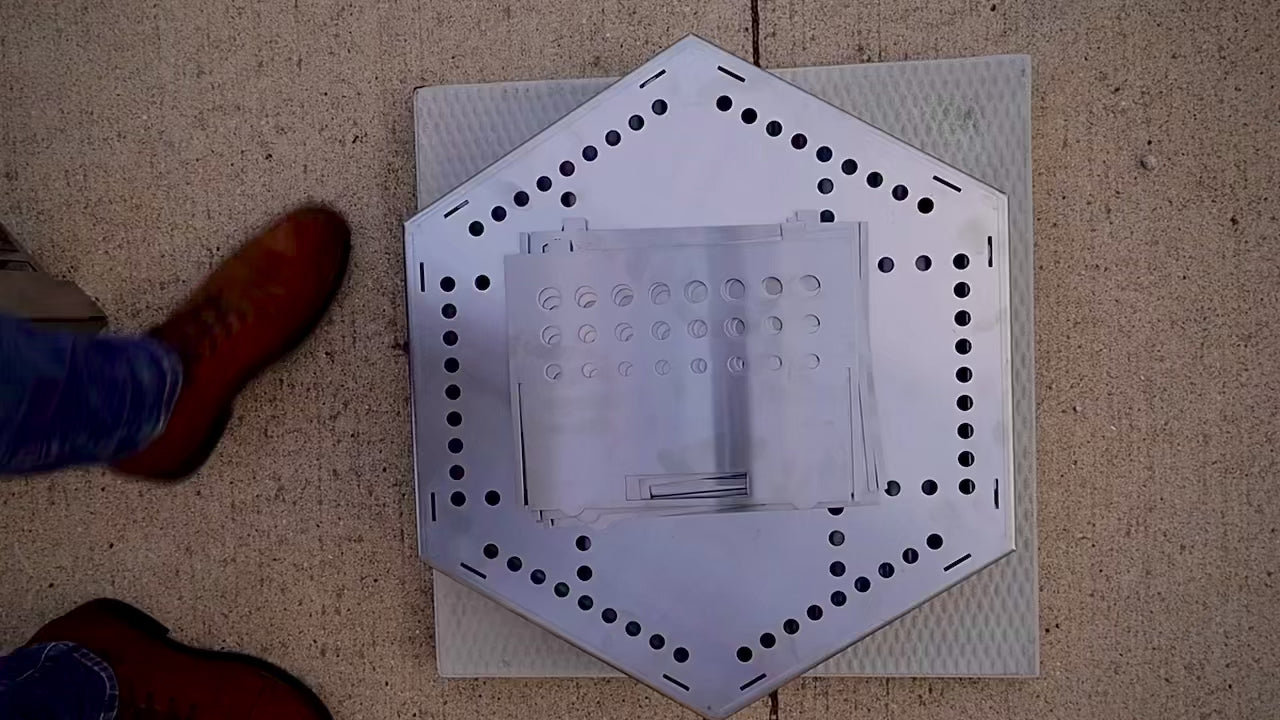 6 Series Smokeless Fire Pit Assembly
---
Assembly has never been easier than it is now! Watch as we assemble our 6 Series Smokeless Fire Pit with ease so you feel more comfortable doing it in your own backyard! 
Step 1: Take 3 side panels with holes and place them in the designated slots located on the base. 
Step 2: Take the 3 remaining panels and slide them in to place, being sure to evenly line up both side tabs at the same time. Do not force your panel in to place.
Once assembled, your fire pit will become one solid structure that is tight and unable to break apart unless the panels are slid back out of place. Our fire pit is designed to be sturdy and strong so you worry less about damaging it and start enjoying what you love!